Tree planting is the process of transplanting tree seedlings, generally for forestry, land reclamation, or landscaping purpose. It differs from the transplantation of larger trees in arboriculture, and from the lower cost but slower and less reliable distribution of tree seeds.
---
Tree Planting is a standout amongst the best advances you can take to add magnificence, shade, and actually many sorts of small creatures, for example, squirrels, to your property. You will increase the value of your homesite, (as much as 15% or more), and save in different ways also.
Trees can bring down your cooling costs in summer and warming expenses in winter months. Trees deliberately planted on your property take the effect of solid, northern winds and endure the worst part of the sun's furious warmth, giving you welcome shade.
Numerous individuals affectionately review trees from their youth home in light of the fact that such a large number of good recollections are made in a comfortable yard with excellent, solid trees.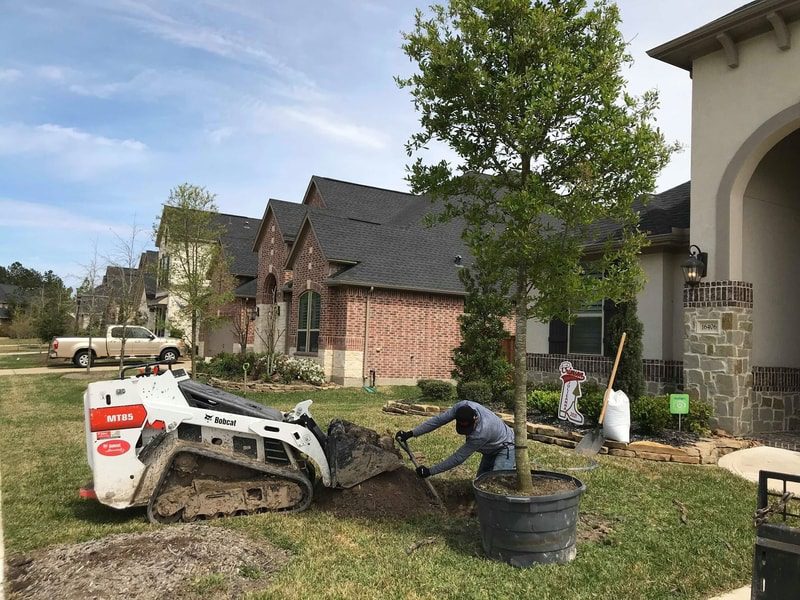 Book Tree Planting Service in Houston and Surrounding areas